On this, the occasion of our 150th blog post, we would like to share with you, intrepid readers, our very own Top 150 List. (David Letterman, eat your heart out! And, by the way, how is your retirement going?)
Drumroll, please…
TOP 150 THINGS TO LOVE ABOUT RETIREMENT
Alarm clock on constant 'snooze'
Walking the dog twice a day
No mandatory HR meetings
Traveling across country
Sitting around in your pajamas as long as you want
Two-hour lunches
Tennis at 10 a.m.
Going to a concert on a weeknight
Hanging with hipsters in coffee shops
More time to spend with grandkids
Traveling across Europe
Volunteering with young people
Going back to college
Two-hour breakfasts
Challenging yourself in unexpected ways
No boss but you
Going to the gym when it's not crowded
No mandatory health insurance meetings
Movie matinees on weekdays
Exploring new places to live
Reading a book instead of the paper in the morning
Learning a foreign language
Fostering pets for the Humane Society
Socializing with people you really like
Taking a painting class
Getting the best tee times
Putting yourself out there
Taking hours to cook dinner if you want to
Stretching
Hiking all the trails in your state
Hawaii
No Friday afternoon staff meetings
Becoming fearless
Mentoring start-up entrepreneurs
Parties!
More time with family
Shopping at 11 a.m. on a Monday (don't scoff; it's bliss!)
Experimenting
Brushing up on your dance moves
Taking more photographs
Every day's a "personal day"
Home improvement
Binge-watching your favorite shows with no guilt
Mexico in February
Spoiling your spouse rotten
Getting spoiled in return
Laughing
Having no agenda
Having a full agenda
Getting healthier than you've ever been in your life
Building a Habitat home
No more dreading Mondays
Getting in touch with your spiritual side
No monthly reports to write
Playing in the snow
Frolicking in the leaves
No more constant interruptions
Opening up
Naps
Being spontaneous
Every day's a "casual day"
Looking up old friends
Planning winters away
Being charitable
Not watching the clock
Teaching at the local university
Getting involved in your church
Not sitting at a desk all day
Vacations with the whole family
Making new friends
9 to 5? What's that?
Joining a book club
Defining yourself in a new way
Freedom from the pressure to perform
Netflix
Getting a wild hare and acting on it
No office gossip
Not having to drive in bad weather
Staying up late with no worries
Making intangible contributions
Traveling in Asia
Learning to play an instrument
Meditating
More time to spend in the garden
Starting your own small business
Picking up old hobbies
Being flexible
A much smaller email load
Long hot baths in the middle of the day
No guilt on sick days
Climbing in Peru
Kayaking in Chile
Getting your Christmas shopping done early
Less stress
Turning the music up while you're on the computer
Satisfaction for a successful career completed
Ski weekends in the middle of the week
Writing your first novel
Babysitting the neighbor kids (if that's a good thing)
Volunteering at the animal shelter
Vegas whenever you want
Not having to resort to fast food
Driving for Meals on Wheels
Getting political
Expanding your mind
Yoga classes
De-cluttering your house
Random acts of dancing
No more vending machine coffee
More sofa, less cubicle
Playing
Visiting every museum in town
Running your first 5K
Getting lost in the library
Deadlines only of the self-imposed variety
Fulfillment
Not having to cram all your fun into the weekend
Getting to know your spouse again
Day trips
Lectures at the university
Scavenger hunts with the grandkids
Appreciating art
Learning about wine
Relaxation
Not having to pick up the phone
Creativity you didn't know you had
Micro-management: A thing of the past
Cruising in a motor home
Downsizing
Moving to the country
Moving to the big city
No rules
Getting to know your neighbors again
Walking to places because you're in no hurry
Getting into genealogy
Working for your favorite cause
Mentoring job seeker
Heading to the beach just because you can
Being there for family special occasions
Dusting off the old bicycle
Becoming a gym rat
Taking chances
Peace of mind
No more annual reviews
Cooking classes in France
Getting out of your comfort zone
Mingling with other singles
Happy hour starts any time you want
Picking up and going
Living the dream!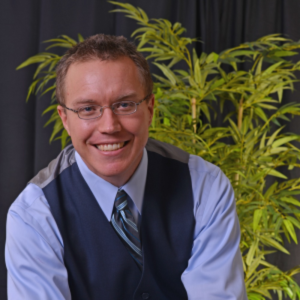 Securities offered through Investors Capital Corporation (800-949-1422), member FINRA/SIPC. Advisory Services offered through Investors Capital Advisory, 6 Kimball Lane, Lynnfield, MA 01940 or Capital Advisory Group Advisory Services, LLC, an independent Registered Investment Advisor, not affiliated with Investors Capital Corporation.