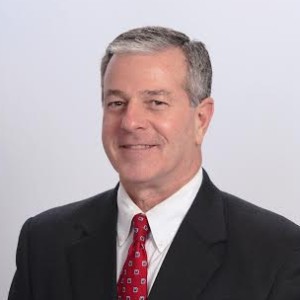 Tom Hart, President of KCM Consulting and a certified public accountant, first heard about Fit-To-Retire™ at a conference in New Orleans.
A light bulb went off.  Fit-To-Retire™ was something completely different and much more thorough, I thought, for a concept dealing with clients approaching retirement. These were issues that we talked about at the surface lots of time, but there was nothing comprehensive to sit down with a client and talk to them about different aspects of retirement.
With many of his clients fast-approaching retirement age, Tom was already taking a holistic approach to retirement advising:
I've always said to clients who are getting ready to retire, "You tell me what your purpose is when your feet hit the floor that first morning when you're retired and I can tell you if you're ready to retire." It's a simple question, but nobody really thinks about it. Fit-To-Retire breaks it down into additional categories beyond financial and makes people think about things they've never thought about before.
Tom knows today's retirees are going to be more active, more engaged and busier than their parents or grandparents. But, first, they have to get over the fear of the unknown.
The first anxiety you have when you're facing retirement is, 'I'm going to outlive my money.' That's a psychological fear. And, I tell people, "It will take you twelve months to get over the fear that you will not outlive your money." I don't care if you have 100,000 or ten million, you think "I'm not getting a paycheck every two weeks. How am I going to survive?" Once you get through that fear, that allows you to settle in and decide what your really want to do for the rest of your life. We've always done the financial part. That's the easy part, doing all the fundamentals, looking at someone's portfolio and saying 'Do you have enough or don't you?' I can answer that in an unemotional, logical manner. But retirement is not all about logic. It is very emotional, because it's the fear of the unknown. Fit-To-Retire™ defines that for you in those additional four categories, giving you a starting point to move forward. It eliminates the fear of what the next stage of life is.